Space Quest Fan Art Gallery (Page 2) Do you have Space Quest fan art in any medium that you'd like to see displayed here at the Broomcloset's gallery? If so, feel free to submit it to the site via e-mail! In the meantime, enjoy what other Space Quest fans have already contributed!
---
Note: Click on those images with a magnifying glass icon in the lower left-hand corner for a full-sized image.
| | |
| --- | --- |
| "South Park Roger" by Darth Gehenna | "South Park Droole" by Darth Gehenna |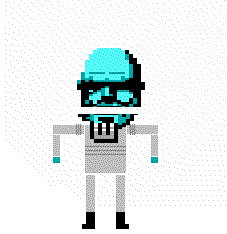 "South Park Vohaul" by Delphoid
Page 1 • Page 2 • Page 3 • Page 4 • Page 5
Return to the Fan Gallery Index

Comments, questions, suggestions... jess@wiw.org
Roger Wilco and related materials are © Sierra On-Line.
Space Quest is a registered trademark of the Children's Museum of Indianapolis.
This page is © Decaffeinated Jedi, 2002. Design & layout © Frost Byte Interactive, 2002.
Optimised for 800 x 600 resolution and greater.

{Home}