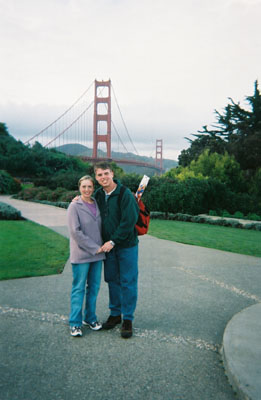 The only mandatory shot in San Francisco: the Golden Gate Bridge.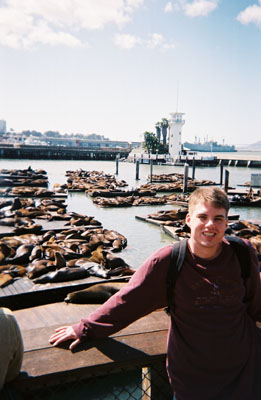 The ones in the back are sea lions; the one in the front is Jess.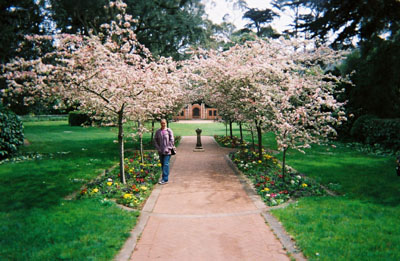 This is Kourtney hanging out in the Shakespeare Garden in Golden Gate Park.
All the flowers and trees in the garden were mentioned somewhere in Shakespeare's works.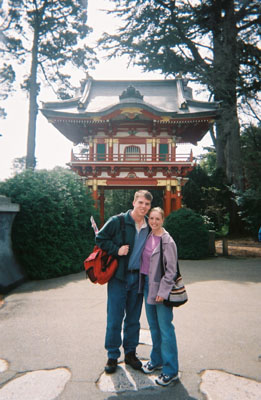 This is the two of us in front of a pagoda in Golden Gate Park's Japanese Tea Garden.

Spontaneously sitting outside the Japanese Tea Garden.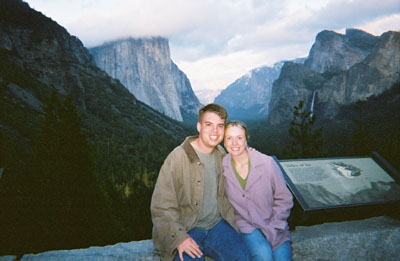 Us at one of the many scenic overlooks in Yosemite National Park.
The mountain over Jess' left shoulder is the legendary "El Capitan."

Jess in front of Yosemite Falls, one of the umpty-gazillion waterfalls in the park.

Us at one of the two famous "tunnel trees" in the redwood groves of Yosemite.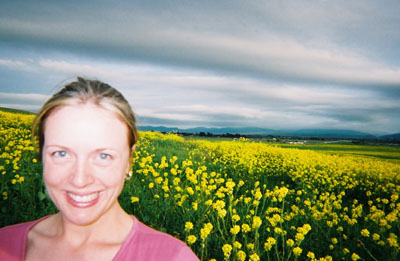 A random shot of Kourtney taken beside the California interstate.