Posted on February 6, 2009 @ 12:00 am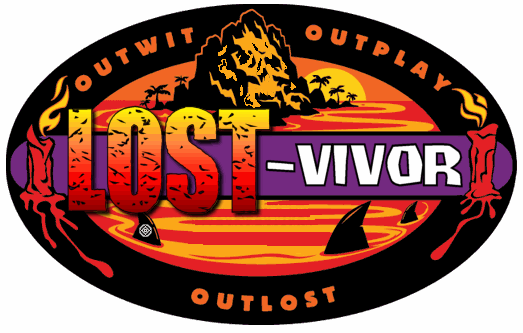 Welcome to Lost-vivor — all the mystery and adventure of Lost with an added dash of Survivor-style competition! Please note that the section ahead contains spoilers for this week's episode of Lost. Proceed at your own risk.

Why He's This Week's Winner:
In a "shocking" development many viewers expected all along, Jin survived the freighter explosion! Nevertheless, cheating certain death always scores major Lost-vivor points — even if we all see it coming. Too bad he's stuck skipping through time with the rest of the Left Behinders.
 
Coolest Moment:
His "WTF?!" face upon being introduced to a young Danielle Rousseau.
Why He's This Week's Loser:
Bad news, Random Assassin Disguised as a Nurse — you're the latest addition to Sayid Jarrah's ever-expanding Trail o' Corpses.
 
Lamest Moment:
Spinning around dramatically to fire two tranquilizer darts into Sayid's now-vacant pillow. Seriously, dude…if you turned your head like two degrees to the left, he was standing right there. Positioning himself slightly off-screen doesn't make Sayid invisible, you know.
 
Confused by the new format? Check out the recap of "Because You Left" for more details.
"The Little Prince" was another solid episode. I didn't find it quite as compelling as last's week's installment, but the episode as a whole was definitely effective in terms of moving the action forward, both on and off the Island. Of course, the Island stuff continues to be far more compelling than the continuing saga of the Oceanic Six, but I'm not really sure how the writers could remedy that problem. Among the off-Island crew, Ben and Sun are the only characters I find terribly intriguing. Kate has been grating on my nerves for a few seasons now, my beloved Sayid is in serious danger of becoming a one-dimensional character, Aaron has a giant noggin, and Jack is more or less following Ben blindly at this point (never a good idea).
In contrast, I can't get enough of the time-hopping Islanders. Locke is once again channeling that vibe that made him such a cool character in the first season (although that's usually fleeting), Sawyer is showing a surprising degree of emotional range, and Juliet is finally stepping up as a leader. I'm definitely intrigued by the hints that both Charlotte and Miles have a prior connection to the Island. I'm starting to wonder if Miles might be a grown-up version of Dr. Marvin Candle's infant son, glimpsed briefly in the opening moments of the season premiere. Charlotte, on the other hand, I'm still trying to figure out.
Neither the Jin reveal nor the debut of Sinister, Gun-Totin' Sun was particularly shocking, but I think I like the direction each is going. The younger, decidedly friendlier version of Rousseau was also a treat. I've always wanted more back story on Rousseau and her crew, and I hope Jin doesn't hop away to another time period before we get a chance to see them stricken by the early stages of the Sickness.
Anyway, "The Little Prince" continues Season Five's hot streak. Here's hoping LOST can keep the momentum up as we move ahead.
Random Thoughts…
For some odd reason, my favorite quip of the night (as delivered by Ben): "He's my lawyer." Also, Ben's lawyer is totally Graham from My So-Called Life.
 
I really enjoyed Locke's spooked reaction to seeing the light shining up from the Hatch in the distance. It's interesting that he still seems to think of that moment as his absolute lowest on the Island.
 
Hey, it's Ajira Airways! Big ups to the viral marketing campaign, yo.
 
File this under Kooky Theories, but for some reason, I can't shake the notion that the unseen people chasing the Left Behinders in the outrigger canoe might have been the Oceanic Six from some indeterminate point in the future. Why they would be shooting at the Left Behinders, however, I have no idea.
 
I wish someone would buy me a box of chocolates with a handgun in it.
 
That's all for this week. See you next time!