Posted on February 2, 2009 @ 12:50 pm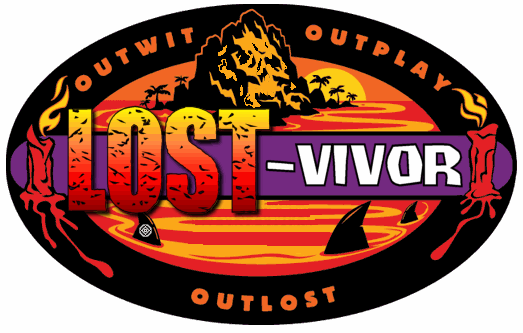 Welcome to Lost-vivor — all the mystery and adventure of Lost with an added dash of Survivor-style competition! Please note that the section ahead contains spoilers for this week's episode of Lost. Proceed at your own risk.

Why He's This Week's Winner:
Hey, it took seriously cojones for Desmond to waltz right into Widmore's office and demand answers concerning Daniel Faraday's mother. Oh, and he was lucky enough to bump into The Custodian Who Knows Quite A Bit For A Custodian during his visit to Oxford. And he and Penny have a son!
 
Coolest Moment:
Desmond's description to little Charlie of the magical island where he used to live…that turns out to be Great Britain.
Why She's This Week's Loser:
Ah…the nosebleed. It's television writers' favorite fallback symptom when they need to portray a mysterious, as yet unexplained disease on screen. In this case, I'm pretty sure it's acute time travel-itis, but I suppose it could always be good old-fashioned anemia.
 
Lamest Moment:
Collapsing with said nosebleed, just as the episode ended. The good news is that I'm almost certain I saw her up and marching through the jungle in the promo for next week's episode.
 
Confused by the new format? Check out the recap of "Because You Left" for more details.
Remember that countdown of the Top 30 "WTF?!" Moments in LOST History I did a few months ago? Well, I think we can officially add the revelation that Charles Widmore is a former member of the Others to the list. I'll go on record saying that the Widmore reveal has been my favorite moment of the season thus far. I'm already drawing up scenarios in my head. I'm thinking that perhaps Richard Alpert's choice of a young Ben Linus as the future leader of the Others is the source of the animosity between Ben and Charles, ultimately resulting in Charles' departure — or maybe even exile — from the Island. Very cool stuff, and an awesome twist.
Meanwhile, I've been reading a lot of speculation online that Des and Penny's son Charlie, thanks to the miracle of time travel, will somehow end up being either Charles Widmore or Charlie Pace (Our Beloved Rock Hobbit) when he grows up. Call me crazy, but I just assumed Desmond wanted to name his son in memory of a friend who sacrificed his life for his fellow castaways.
Random Thoughts…
Juliet's bit about learning Latin ("the enlightened language") in Others 101 easily won the Best Quip award this week.
 
I get the feeling that Locke is being set up for a big fall vis-à-vis the Others. Hearing him call them "my people" and identifying himself as "sent by Jacob" just reminds me of all the other times in his life when Locke has felt accepted or important. Yeah, none of those worked out so great.
 
Aww…Daniel admitted that he's in love with Charlotte. Have I mentioned that I really dig both of these characters? Charlotte took a little while to grow on me, but the freighter people as a whole have been excellent additions to the cast.
 
Fellow Internet geeks are all over the fact that the "enhanced" rebroadcast of "The Lie" from last week revealed that Ms. Hawking's first name is Eloise, and that the female Other who Daniel thought he recognized from somewhere was named Ellie. Furthermore, all signs point of Ms. Hawking/Ellie being Daniel's mother. Can the LOST writers really have made it this easy for us?
 
If I'm not mistaken, the compass that Richard Alpert and Locke have traded back and forth now exists in a time loop. Chronologically, the earliest time at which the compass is known to exist is depicted in this episode, when Locke gives it to Richard Alpert in the past. However, in order for Locke to give it to Richard, Locke had to first travel through time in order for Richard to give the watch to him in the present (or at least much closer to the present — if "the present" even means anything anymore on LOST). I loved the predestination paradox Locke set up by telling Richard to swing by the hospital in a few years to witness his birth, though.
 
Overall, another top-notch effort. I was afraid the show couldn't follow through on the momentum it built up in Season Four, but so far so good. I'll be back in a couple of days with a recap of this week's episode, "The Little Prince." Take care!