Posted on January 31, 2009 @ 12:55 am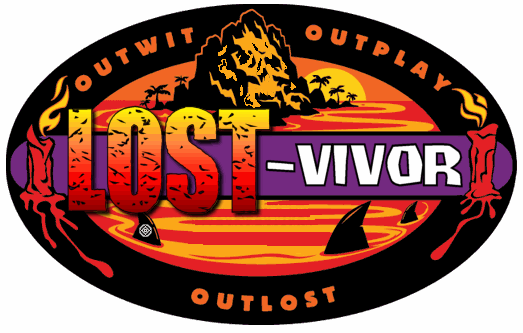 Welcome to Lost-vivor — all the mystery and adventure of LOST with an added dash of Survivor-style competition! Please note that the section ahead contains spoilers for this week's episode of LOST. Proceed at your own risk.

I'll get the easy part of the story out of the way first. Due first to equipment failure and then later to several consecutive days of nasty ice storms, I've been without an Internet connection for over a week. Hence the delay in posting Lost-vivor.
The more difficult part of the story is this: Lost-vivor is undergoing some significant changes this season. First, as the sorry state of my blog suggests, I simply don't have the kind of time for blogging that I once did. Work, family, plans for world conquest…all the usual excuses. Secondly, as I watched the two-hour premiere of LOST last week, perched on the edge of the sofa with my Lost-vivor score sheet in hand, I realized that all the meticulous record-keeping was starting to detract from my enjoyment of the show. I just wanted to kick back and enjoy the ride, not micro-analyze whether that was a Hot Pocket or a microwaved burrito that Hurley just threw at Ben and then decide whether he gains points for using food as a weapon or loses points for throwing away a perfectly good Hot Pocket.
So, my plan this season is to turn Lost-vivor into something a little more manageable. Each week, I'll choose a Lost-vivor of the Week and a Lost-loser of the Week. I'll also share some of my thoughts on the week's episode, throw out a few crackpot theories, and more or less do all the other stuff that goes along with the usual Lost-vivor recap.
To sum up: The recap is late because the T3 line that runs into the back of my skull came dislodged for a few days, and Lost-vivor is being watered down because I'm a lazy bastard. I'll take care of "Because You Left" below and follow up with "The Lie" and "Jughead" in the next few days.
Why He's This Week's Winner:
Because Daniel Faraday is the effin' man, yo. After realizing the Island was jumping around through time, he immediately took charge of his fellow Lost-vivors, effectively leapfrogging Sawyer, Juliet, and Frogurt in the Losties' chain of command.
 
Coolest Moment:
It's a sign of just how bad the economy is these days when a brilliant — if eccentric — physicist has no choice but to take a construction job to make ends meet, but how awesome was it seeing Dan on-hand for the initial excavation of the Orchid Station?
Why She's This Week's Loser:
If somebody came up to me on the street and asked if there was any way to make Kate from LOST an even more annoying character than she already was, I'd reply, "Yeah, I guess you could always team her up with a sickeningly precocious toddler and send them off in search of adventure." Well played, LOST writers.
 
Lamest Moment:
Mostly the parts when she was on-screen. You know, talking and stuff. Here's hoping Sun didn't really forgive her for Jin's apparent death.
 
 
My thoughts on the season premiere? Wow. Just wow. Already, Season Five is shaping up as a roller coaster ride of answers to longstanding mysteries coupled with the introduction of new brain-melting questions. I will say that I'm far more interested in the action taking place on the Island than I am with the Oceanic Six at this point. Somewhere along the way last season, it seems Daniel, Charlotte, and Miles emerged as some of my favorite characters on the show. It's also a treat to have Richard Alpert back in action.
Fully embracing time travel as a central plot point could have been the moment when LOST jumped the (DHARMA) shark, but it feels like they're actually going to pull this off. Meanwhile, I'm keeping my fingers crossed that we'll jump back in time and get more of Rousseau's back story at some point this season. Anyway, the season is off to a great start. I can't wait to see where it goes from here.