Posted on November 4, 2008 @ 9:58 am
Election prediction: Obama wins with 311 electoral votes.
Who am I voting for? This guy: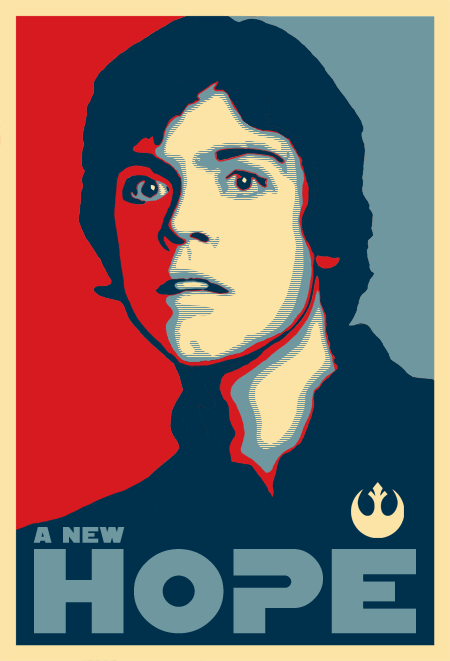 That being said, while I support Candidate Skywalker's energy policy of ending our country's crippling dependence on foreign power converters from Tosche Station, his association with known smugglers like Han Solo raises significant questions about his character.