Posted on October 14, 2008 @ 6:39 pm
I've been fighting off the flu for almost a week now, and I find that I'm spending most of my free time in a NyQuil and Benadryl-induced stupor as a result. As I've mentioned before, NyQuil does strange things to me. Specifically, the stuff gives me bizarre, disturbingly realistic dreams. Last night was no exception.
When I finally stopped coughing long enough to dose off last night, I dreamed that I was a contestant on VH1's Rock of Love. Yeah, for reals. Mind you, I wasn't myself competing on Rock of Love. Instead, I was this chick: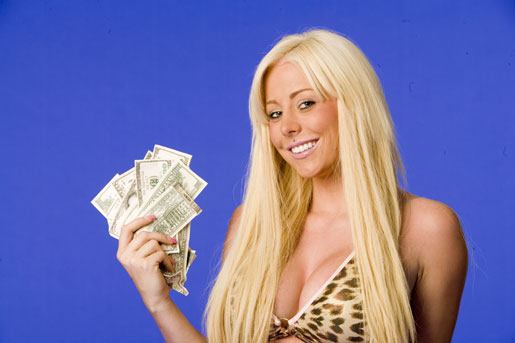 Yep, I spent all night in a drug-induced coma dreaming that I was the airheaded Brandi C. from the first season of Rock of Love, competing for the heart of washed-up Poison front man Bret Michaels. Needless to say, I think it's time for a new Nighttime Sniffling, Sneezing, Coughing, Aching, Stuffy Head, Fever, So I Can Rest Medicine. And therapy.