Posted on July 12, 2007 @ 12:31 pm
In the interest of full disclosure, I'm not what you'd call a Harry Potter expert. That is, I've never read the books, and the previous four movies — it was four, right? — all blur together in my mind at this point. With that disclaimer out of the way, I really enjoyed The Order of the Phoenix. I thought the narrative was much stronger this time around than in the last two installments, and Imelda Staunton was simply spectacular as Dolores Umbridge, this year's winner of the Defence Against the Dark Arts professorship sweepstakes at Hogwarts. Also, without knowing anything about the Luna Lovegood character from the novels, I thought Evanna Lynch turned in a bizarrely appealing performance.
What I liked best about The Order of the Phoenix, however, is that Harry finally had a chance to do something as far as forming Dumbledore's Army and training his fellow wizards. I was getting a little tired of Hermione running around casting time travel spells in the previous films while Harry struggled to do anything more impressive than lighting up a dark passage with his wand ("Underwhelmicus magicka!").
The Order of the Phoenix still felt a little too long at two-and-a-half hours. Moreover, I would have enjoyed seeing more build-up to the eventual reveal of this installment's "big bad," as well as additional screen time for Helena Bonham Carter as the demented Bellatrix Lestrange. Nevertheless, The Order of the Phoenix was a pleasant surprise from a franchise I had started to doubt. Of course, there's still only one Harry Potter sequel we're all dying to see: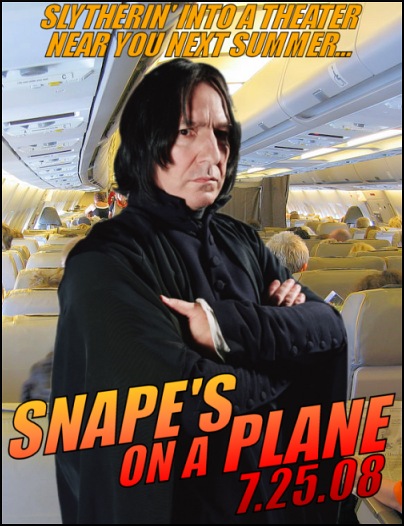 The verdict: A-