Posted on February 12, 2007 @ 8:56 am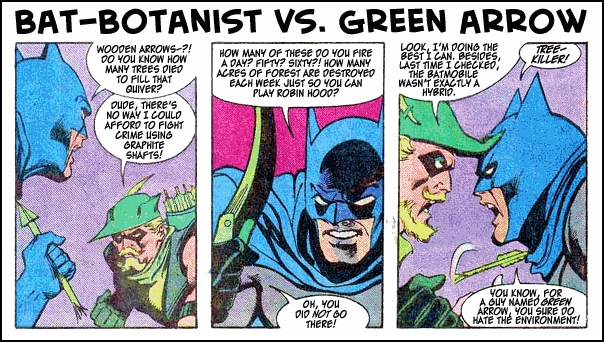 In case you're new to the Apropos Comics Universe, our version of Bruce Wayne has dedicated his life to crime-fighting and amateur botany. Hence, Bat-Botanist. Now the comic makes perfect sense, right?
Meanwhile, I love how Green Arrow's hat is pressed up against Batman's face in that last panel. That takes guts (or poor depth perception). Original image via Scans Daily. The Apropos Comics archive is here.