Posted on February 6, 2007 @ 12:11 pm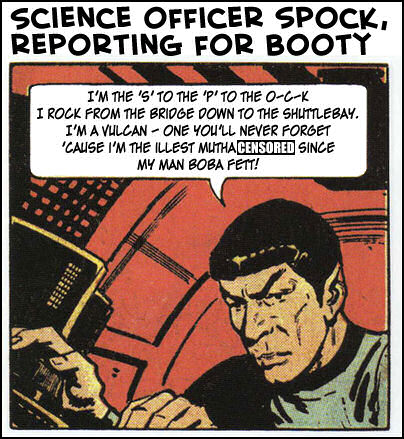 He gets like this sometimes during pon farr. Original image via Comics 101. The Apropos Comics archive is here, including another appearance by everyone's favorite Vulcan.
Can't get enough rapping Spock? Here's an unused second verse:
"Fascinating" — well that's my favorite phrase.
Try to step to this, you'll feel my phaser blaze.
Klingons, Romulans, here's an inside scoop:
Gonna slice you up and cook you in my plomeek soup.
 
That's right — somebody just dropped the geektron bomb.