Posted on September 29, 2006 @ 7:38 am
As noted before, not every Apropos Comic makes the cut. Every so often, though, I like to delve into the Apropos Rejects folder and give my readers a glimpse at what might have been (but, more often than not, really shouldn't have been). Without further ado, I give you Super-Pope.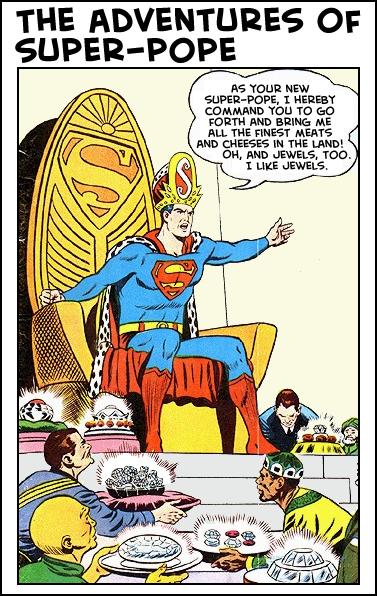 With the Pope in the news lately, now seemed like the right time. I don't even want to begin pondering the theological implications of the existence of both Super-Pope and Super Jesus.
Meanwhile, you know what's funny? People falling down.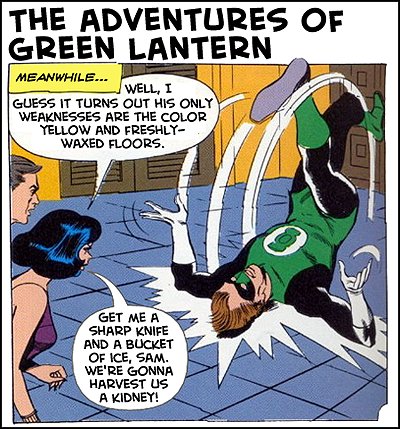 Original image via The Green Lantern Head Injury Project (no joke). The rest of the Apropos Comics archive is here.