Posted on August 23, 2006 @ 9:21 am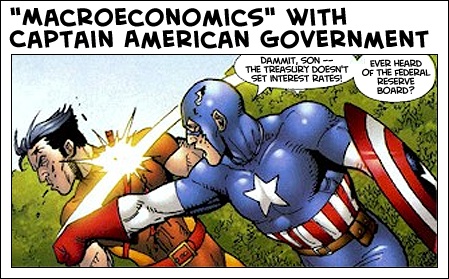 Ladies and gentlement, with that final digitally remastered panel, I'm officially retiring our old pal Captain American Government from the Apropos Comics Universe. I'm afraid that punching people while explaining the inner workings of U.S. political institutions is only funny so many times. Okay, technically it's always funny, but it's time for me to broaden my horizons anyway. Oh, and retiring CapAmGov will free up more time to concentrate on crafting intricate jokes about Batman being a botanist in his spare time.
Cue up Green Day's "The Time of Your Life," fade to black. Original image via Photon Torpedoes. The Apropos Comics archive is here.