Posted on August 7, 2006 @ 9:40 am
Disclaimer: The following comic strip is a parody, and this site is in no way associated with Archie Comics Publications, Inc.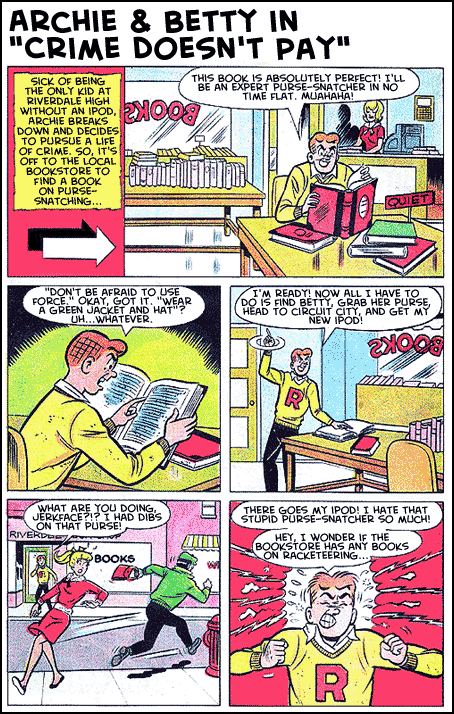 Original image via Dial B for Blog. The Apropos Comics archives are here and here. Oh, and if defacing Archie comics is your thing, I highly recommend Box of Mystery's Archie Comics Caption Contest.