Posted on May 15, 2004 @ 8:45 am
Sometimes, when you're surfing the web, you discover a site that blows you away with clever content, elegant design, and beautiful graphics. Other times, you stumble across a guy who's repainted a bunch of My Little Pony dolls to resemble members of the Justice League of America. Allow me to introduce Batpony, the Martian Ponyhunter, and…er, the Green Pony Lantern: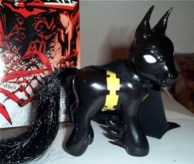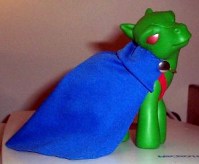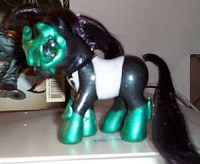 You can view the rest of the Justice Ponies of America here.